Successfully Navigate The Healthcare System
CERTIFIED IN DROPLET PRECAUTION TRAINING, STOCKED WITH MEDICAL-GRADE PERSONAL PROTECTION EQUIPMENT (PPE) AND ABLE TO SEE CLIENTS IN MEDICAL SETTINGS NATIONWIDE
Lisa Berry Blackstock
Patient Healthcare Advocate, Strategic Partner, Mentor, and Speaker
Celebrating 32 Years In Business in 2022!
Over 3,800 Hours Spent With Hospitalized Clients
Available In-Person, Nationwide
Based In California and Nevada
As Featured In Marshall Allen's Best Seller NEVER PAY THE FIRST BILL — JUNE 2021
Why patients should never, ever pay the first medical bill!
As Featured On NBC Bay Area News IN THE CONSUMER'S CORNER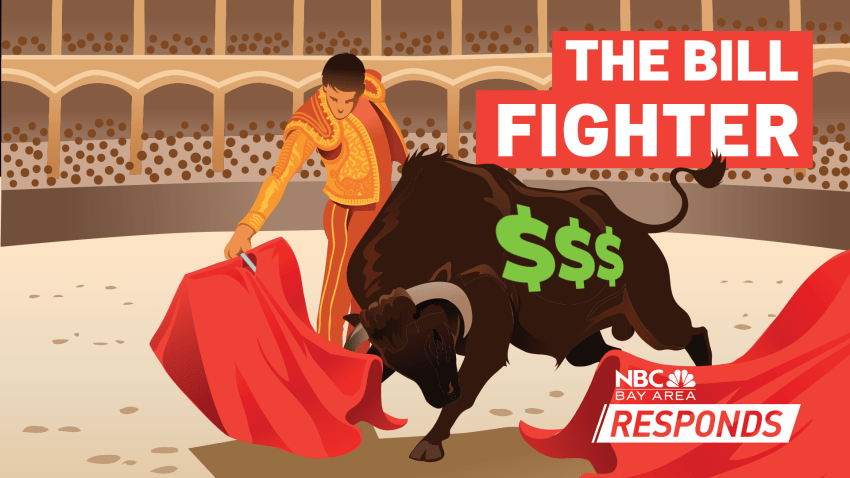 WE CAN ASSIST YOU IN MANY HELPFUL WAYS
Hospital Discharge Coordination

Medical Insurance Coverage Appeals

Medical Appointment and Bedside Accompaniment Services

Certified Palliative Care Specialist

Brain Surgery Survivor/Trigeminal Neuralgia (2007)

Aging Alone or Away From Loved Ones? : Advance Healthcare and Life Care Planning and Support for Solo Agers
APPEARANCE ON "THE DOCTORS"
Medical Billing Abuse — My Advice In This Podcast of AN ARM AND A LEG
Can They Freaking Do That?
Healthcare is confusing, and those needing it are at their most vulnerable. Soul Sherpa(R) Healthcare Advocacy Services understands the business and politics affecting healthcare today.
DependableDoc© App Now Available!
In response to the ever-increasing demand for independent healthcare/patient advocates, SOUL SHERPA® looks forward to using its invaluable off-the-record interactions with physicians, both independent and hospital-employed (hospitalists) — and its own hands-on experience encompassing 30 years — to guide healthcare consumers with insights and advice when challenged with obtaining quality medical care and ensuring its costs are reasonable. Download our innovative app for helpful tips and questions every patient must ask to ensure thorough care at reasonable prices.
Download My DependableDoc© App Now!
---
SOUL SHERPA® is proud to present the entire patient advocacy feature beautifully created by Public Television's award-winning program, Leading Edge. The program's unique version, which will be hosted by football legend Jimmy Johnson, will be available to every public television station throughout the entire country beginning in November 2014. At the same time, watch for our commercial!
Thanks to everyone at Nerd Wallet for their interest in my work and spreading the important news every healthcare consumer should know in today's climate of spiraling medical costs.

If you suddenly received a serious health diagnosis, how prepared are you and your loved ones to cope with the challenge? Are all matters concerning your Last Will and Testament and other legal documents in order? How can you be certain the medical opinion you receive is accurate? Do you know where to search for a second one? While you may not be wealthy, do you understand what the future financial cost to your beneficiaries will be in the event your home is not held in a living trust? What will your health insurance cover? How can you successfully appeal an insurance denial for reasonable coverage? Who will protect you if you're told it's time to be discharged from the hospital but it really isn't?
SOUL SHERPA® possesses tremendous experience — 30 years — protecting its clients along their medical and personal life care paths. The mission of SOUL SHERPA® is to keep its clients safe, solvent, and educated during whatever medical and aging challenges lie in the future.

Sherpa-Speak
A Sherpa is a Tibetan person adept in mountain climbing and is acclimated to high altitudes. Often secured as a guide by other less experienced mountaineers to ensure safe passage en route to a high summit (Mount Everest, for example) a Sherpa usually resides on the high southern slopes of the Himalayas. A Soul Sherpa is an individual with expertise in advising others how to effectively organize and manage their personal business affairs as they or their loved ones age. These areas incorporate (but are not limited to) medical, legal, financial, insurance and emotional matters. A Soul Sherpa possesses the knowledge and compassion to understand the significance and privilege of successfully accompanying a client along this extraordinary journey.
SOUL SHERPA®'s passionate goal is to launch the Peter A. Berry SOUL SHERPA® Foundation, whose mission will be to provide healthcare and life care advocacy education and services, free of charge, to all those in need of assistance.
Lisa Berry Blackstock
I serve primarily as an experienced patient healthcare and legal life care advocate and educator who is available 24/7. In business since 1990, I have witnessed many changes to our healthcare system and have insight into new ones that await each of us. Seniors are not the only people who are being affected; it's everyone at every age, especially as our country embarks upon the implementation of the Affordable Care Act. SOUL SHERPA® views every life — regardless of age, health, or financial status — as priceless. SOUL SHERPA® offers unique, customized, and confidential patient advocacy, legal life care services, and education aiding in successfully addressing the challenges of navigating medical treatment and recovery in today's rapidly changing healthcare landscape, whether one's needs are physical, emotional, or both. The company works with clients in a variety of settings (homes, offices, hospitals, doctors' offices, care facilities) in various ways (active presence at medical appointments, at hospitals, at rehabilitation facilities, at skilled nursing facilities, at private homes, teaching in community centers and in corporations.) SOUL SHERPA® always travels to its clients.
Click here to read more about my Detailed Services. Portrait photograph courtesy of Thrift Road Images